Happiness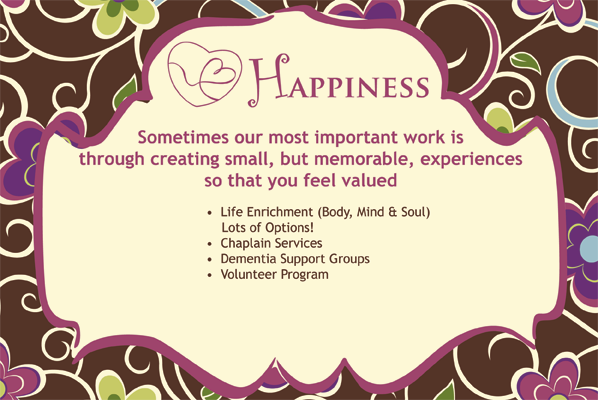 Health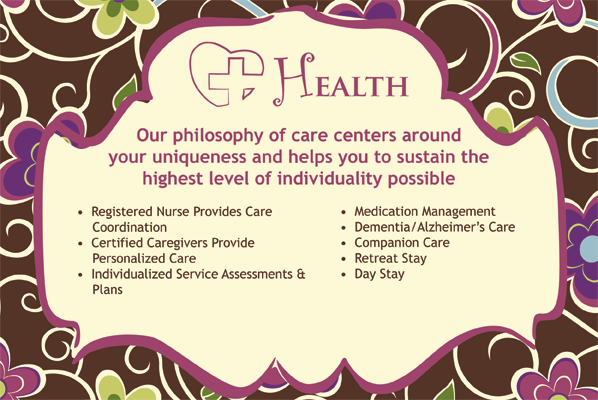 Home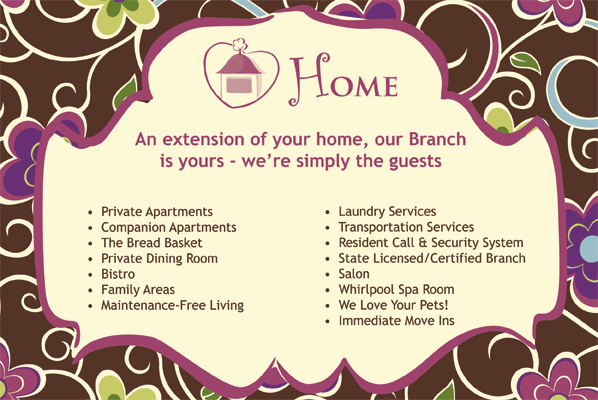 Life Enrichment
Warning: You may experience increased activity levels
Connect with friends and family in new and old ways alike, like a music therapy session or even a dance party! Our life enrichment program targets the body, mind, and soul with a variety of themed parties, core strengthening exercises, and even the occasional silly game. Browse a copy of the latest "HappYnings" and drop in on a life-enriching event today. From sing-a-longs to picnics, Bingo games to poker tournaments, exercise classes to happy hours, we've got something sure to increase your activity levels!

Private Apartments
Room for happiness
Get a new lease on life with an apartment tucked cozily inside a Bickford branch. An extension of your home, your apartment is yours to personalize and decorate to your unique tastes. Stay comfortable with personal climate control set to your preferred comfort level. Ergonomic senior friendly fixtures, hardware and shower enhance your ease of use and extend your independence. Your own kitchenette allows you to entertain your friends and family and keep your favorite snacks on hand. Privacy and security is always guaranteed with a private bathroom and door locks. Your key to happiness is waiting!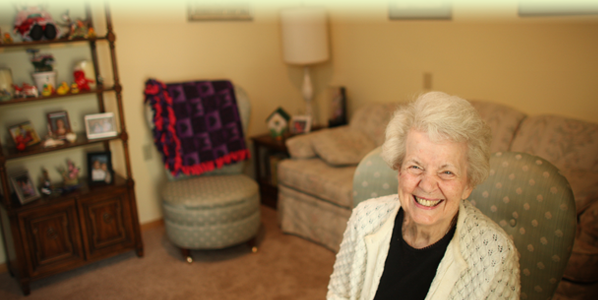 Registered Nurse Provides Care Coordination
Is your care network bigger than your social network?
With all the pieces there are to coordinating a loved one's care, it's hard not to lose the relationship with mom or dad amidst the chaos. With care coordination handled directly by our Registered Nurse, we are able to blend our services seamlessly with those of your external care network. By coordinating care with physicians, pharmacies, home health agencies, therapies, hospices and durable medical equipment providers, we ensure that health monitoring is consistent across the board.
Our Registered Nurse is available for family consultations or sudden illness and is trained to monitor weight and vital signs ensuring optimal health. Based on experience and knowledge, we are able to recommend and provide health supplies as soon as they are needed. Our standard of consistent and ongoing coordination brings your care full circle without missing a beat, so you can get back to more important things like spending time with your loved ones.

Certified Caregivers Provide Personalized Care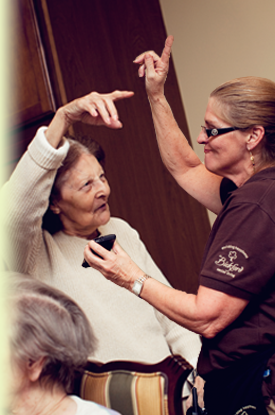 We're so crazy about care we're certified!
Certified to provide personalized care 24 hours a day, 7 days a week. Certified in health monitoring, observing health changes and responding appropriately. Certified in aiding every activity of daily living including bathing, dressing, grooming, toileting and mobility.
Our certified caregivers provide you with the highest level of personalized services by maintaining the consistency of your care. In addition, we require ongoing training of every caregiver in various techniques in order to continually deliver our philosophy of personalized care. Because when it comes down to it, you'd be crazy not to have someone certified providing your personal care.
Chaplain Services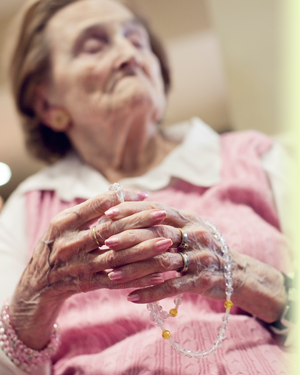 You've got a friend in me
As a vital part of the Bickford family, our full time, non-denominational chaplains lead regular church services, engaging Bible studies and facilitate small group meetings. Always happy to chat with a friend, we love to visit with you and your loved ones. Available any time, day or night, we'll stick together and see it through. Even when the road looks rough ahead, you've got a friend in us.
Companion Apartments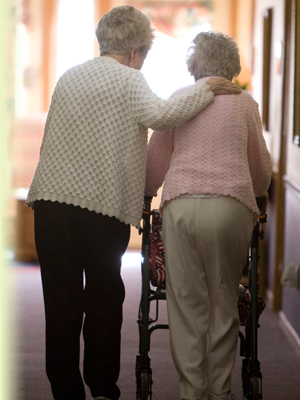 1 + 1 is less than 2
More companionship and more savings equals more happiness for you! Particularly well suited for someone who has recently lost a loved one, a companion apartment offers the chance to increase engagement and socialization through friendship and companionship. Our companion apartments allow you to enjoy significant cost savings and the peace of mind that comes with knowing someone is always close by. Same Bickford, less cost.
Dementia Support Groups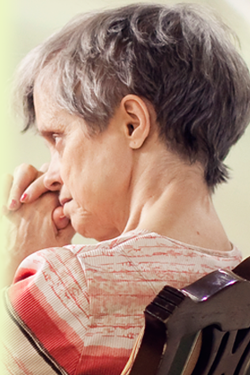 Feel free to lose it
A valuable step toward handling the challenges of a loved one's dementia is connecting with others in similar situations. Our support groups give you the opportunity to learn from family members who have been in your shoes. In addition to receiving encouragement and hearing personal experiences, you can also learn what to expect and how to best plan for your loved one.
Whether your loved one was recently diagnosed and you need more information or you already have a working knowledge of the disease, a support group can reduce stress and feelings of uncertainty – helping you to keep calm and carry on.
Individualized Service Assessments & Plans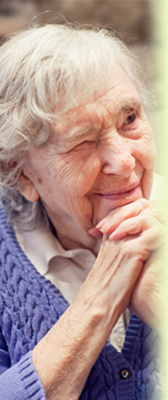 "There is no one alive who is Youer than You." - Dr. Seuss
With this in mind, we custom tailor a service plan specifically for your needs. From bathing assistance to medication management, and dietary concerns to care coordination, our Registered Nurse ensures your service plan meets your Core Needs.
As your needs evolve over time, we're continually adapting and reevaluating to make the best plan for the best you. We're even happy to coordinate external services with physical and occupational therapy, lab work or hospice providers. We made the extra effort so you can stay extra happy.
To top it all off, every customized service plan is all inclusive, with no hidden charges. Personalized care as individual as you - just like the doctor ordered.
The Bread Basket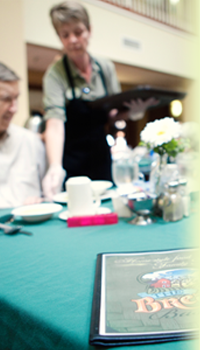 Home-style food at the Family Table
Made from scratch makes the difference. That's why every home-style meal served at our family table is prepared fresh every day. Breakfast is cooked-to-order along with lunch and dinner serving up multiple entrée selections.
Through oversight by a licensed dietician, every home-cooked meal is balanced to enhance and maintain nutritional health. We can also accommodate a physician prescribed special diet if needed. Stop by The Bread Basked today for some home-style goodness; we'll save you a place at the family table.
Medication Management
Just the right dose
Our trained and certified caregivers are here to administer your medication just like the doctor ordered – at the correct time, in the correct dose, and according to state standards. We're also able to provide other physician ordered treatments such as TED hose and dressing changes. With access to a 24 hour pharmacy and daily deliveries, the hassle you once associated with filling new prescriptions or refilling existing ones is a thing of the past. Our Registered Nurse guides the process every step of the way - from placing the order, to checking the delivery, to getting your medication to you. We even have an independent representative regularly review all medications for prospective drug interactions. Peace of mind: take some and call us in the morning.

Private Dining Room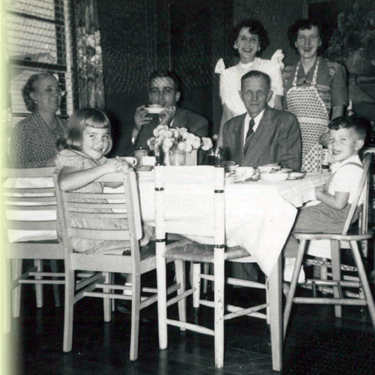 Your own leaf in the family table
Invite your family and friends to dine with you in the private dining room, offering you a more private area to celebrate holidays, birthdays and other special occasions. A more intimate setting, our private dining room is ideal for family meals and get-togethers. You're free to provide your own refreshments or we can cater your meal with our made from scratch cooking. Your leaf is all set at the family table.
Volunteer Program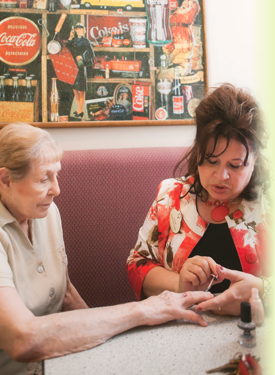 Our angels got their blue jeans on
If you've never seen an angel, take a step inside our Branch. Our Bickford Angels (also known as volunteers to the untrained eye) are fluttering around, doing what they do best – perhaps it's playing their guitar, reading a book aloud or even leading a laughing yoga class. Each of our Angels' unique talents helps us enrich happiness in the lives of those we serve. As a part of something bigger than themselves, our Angels go above and beyond, transforming seemingly ordinary occurrences into transcending moments - all the while making our residents feel just as comfortable as your their pair of blue jeans.
Bistro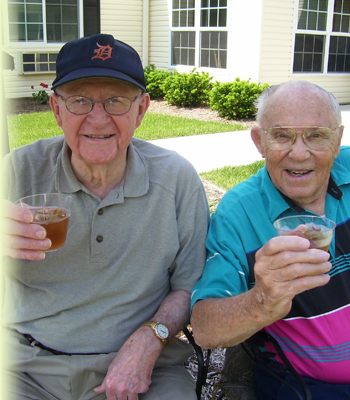 Bread and water can so easily be toast and tea.
A spoonful of sugar helps the coffee go down! We're serving up snacks, beverages and service around the clock. Our inviting Bistro provides the perfect place to mingle and converse with old and new friends alike. Intimate enough to entertain your closest family; you can even host your next get together in the Bistro. We're here to help you in the most delightful way!
Dementia/Alzheimer's Care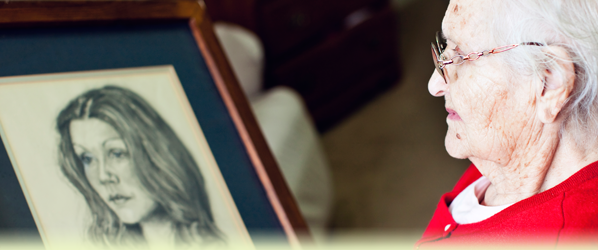 Hearing their Lifesong beyond the beat of dementia
When we hear talk about memory care, generally the focus falls on the memory loss of the individual. The reality, however, lies more in the loss of the individual. Lost somewhere inside the disease, too many beautiful people become disconnected with their life, their loved ones and themselves. Through our personal experience with Mary Bickford, we know firsthand the confusion memory loss creates in relationships with loved ones. Because of the nature of memory loss, the moment becomes the pivotal factor in assisting our memory care residents. With Bickford Connections, through one moment at a time, we reconnect with them as an individual and we celebrate as we see them reconnect with life. Nothing brings us more joy than helping them reconnect in their relationships to others and themselves. Every activity is intentional and personally driven by each individual's life story.
Family Areas
An extension of your home
Your apartment is just the start. Designed as an extension of your home, our Branch's sitting areas and living rooms are yours to relax in, socialize with your best pal or entertain your family and friends. We're simply the guests. You're also encouraged to enjoy the outdoors in a whole new light by stepping into our secure courtyard. With area available for bird watching, gardening and barbecuing, you'll feel like you're on your own back porch. Home sweeter home.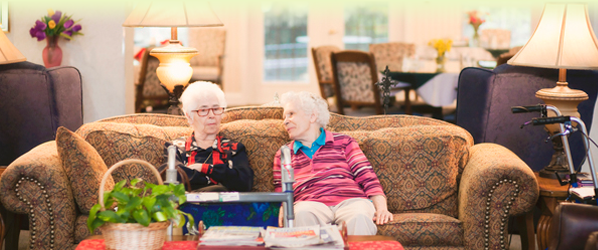 Family Areas
An extension of your home
Your apartment is just the start. Designed as an extension of your home, our Branch's sitting areas and living rooms are yours to relax in, socialize with your best pal or entertain your family and friends. We're simply the guests. You're also encouraged to enjoy the outdoors by stepping onto the patio. With area available for bird watching, gardening and barbecuing, you'll feel like you're on your own back porch. Home sweeter home.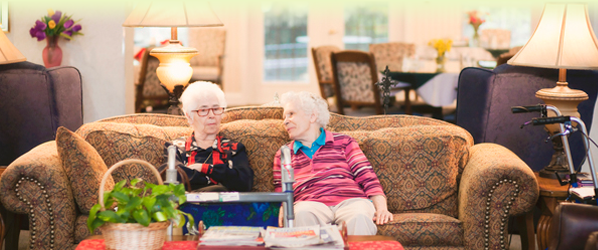 Companion Care
There are only so many people we trust with our life. Luckily, we call them all family.
From the very beginning, our caregivers were chosen based not only on whether they understood our longing to create a home for Mary (the first Bickford resident), but also if we felt like we could trust them to care for our residents the way we would. Still today, we remain devoted to that desire. Just like a family, our caregivers are there when you need a little extra help. Perhaps it's running an errand, reassuring you through a doctor's appointment or easing the anxiety of a particularly difficult time.
Through Companion Care, we're able to devote more personalized time and attention to things that aren't a part of routine care. We know that a familiar face can make all the difference in a time of need. Bickford was created to care for our family, and now we're devoted to seeing you through all of life's transitions.

Maintenance Free Living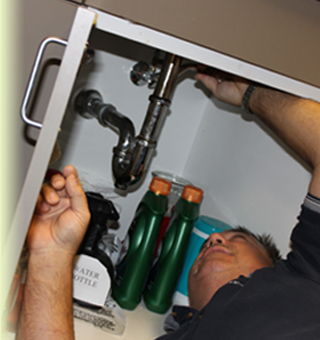 The handyman can handle it
The chores and burdens of home ownership are no longer cause for worry or frustation! Let us take on the responsibililty for lawn care, snow removal, utilities and other general maintenance and upkeep. Trash removal is completed on a daily basis and housekeeping is available to keep your apartment clean and sparkling. From a broken door knob to a loose drawer pull, we can handle it!
Laundry Services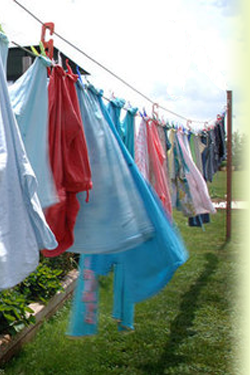 We're hanging it all on the line
From socks to sheets and towels to trousers, our laundry services aim to please. With our complimentary weekly linen service, your towels and sheets will always smell fresh from the line clean. Access to the laundry room allows you to do your own laundry as desired or we offer personal laundry service for your daily wears if you no longer wish to do your own. Your laundry is done individually and returned to your closet ready to wear. No wringing out to dry, just above the line service.
Retreat Stay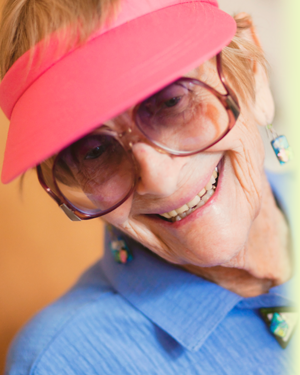 Nothing short of happiness
Had a recent hospital or skilled nursing stay? A little extra time to recuperate in a Bickford Branch may be just the ticket to help you return home happy and safe. Planning a longer vacation? We strive intently to care for your loved one just as we would for our own cherished family member, giving you peace of mind while away. A short term Retreat Stay may also give you a much needed adjustment period during a difficult transition. It may be a short term stay, but we'll ensure you won't be short on happiness.
Day Stay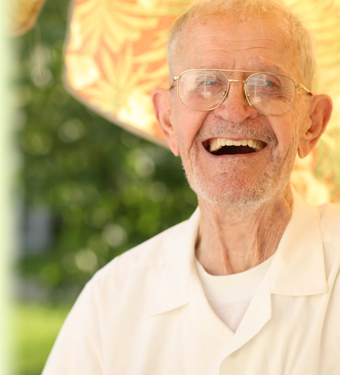 Better days make better nights
Perhaps moving to a community isn't the best fit right now, but you need a little extra help. Consider a Bickford Day Stay, including engaging activities, balanced meals, available medication management and other individualized services. Available from sunrise to sunset or just a few hours a day, we're ready to work around your busy schedule. Better days, better nights and better everything in between.
Transportation Services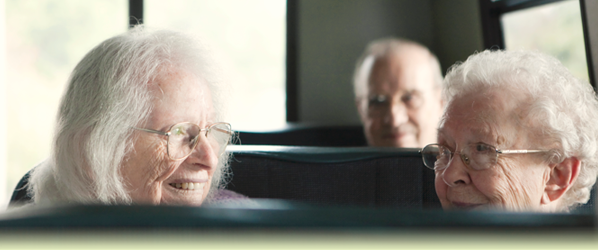 Happiness is a way of travel, not a destination
The secret to happiness is found in the journey. Travel happy aboard the Bickford bus HOWIE, Happiness on Wheels Inspiring Exploration. We're happy to help you plan and coordinate your transportation needs for physician visits, therapy sessions or other appointments. With happiness and inspiration at the heart of your travels you're free to participate in community trips to local restaurants, take part in historical and educational tours or even go on a shopping spree downtown! Now that the secret's out, get onboard!
Resident Call & Security System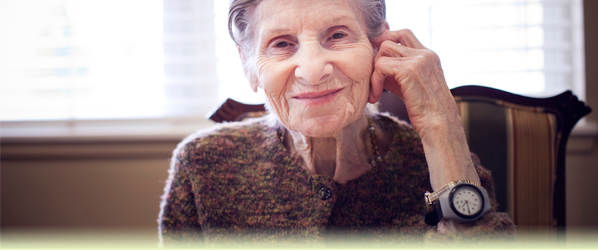 Insecure? Not on our watch
We've secured your home at Bickford. With every entrance monitored, our Branch is secure from the outside in. Our state-of-the-art monitoring system is designed with your safety in mind. With a choice of pendants available, you can reach a caregiver at the push of a button while maintaining an active, mobile lifestyle. Every apartment has multiple pull cords to notify caregivers that their assistance is needed.
Our proactive approach to ensuring our resident's safety is ideal for loved ones with dementia. Specially designed monitoring watches can be worn by those who need a little more supervision. By sending alerts directly to our caregivers, a watch will instantly provide real time location information so that we can address potential safety risks before they happen. When it comes to your loved one's safety and security, we're always on watch.
State Licensed/Certified Branch
Licensed to care
For us, caring isn't optional. Bickford cares so much that we meet, and often times exceed, the state licensure and certification requirements for our Branches. Third parties providing impartial oversight, including the Fire Marshall, Health Department and State Surveyors, always represent your best interests. Our caregivers are certified in nursing and first aid, participate in ongoing specialized training and are subject to a zero tolerance substance policy. Certified to deliver the best; licensed to care the most.

Whirlpool Spa Room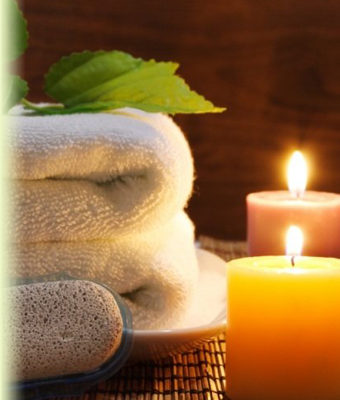 H2Oooohhhhhhh Therapy
Whirl into comfort! Our whirlpool bathtub creates a spa-like environment tailored to enhance your relaxation and enjoyment. With an easy access design, our whirlpool allows you to enjoy a warm bath safely and comfortably. Depending on your needs, private or supervised bathing can be coordinated to ensure your safety and well-being. Hydrotherapy eases achy joints and a good warm soak allows anxiety to spill down the drain.
We Love Your Pets!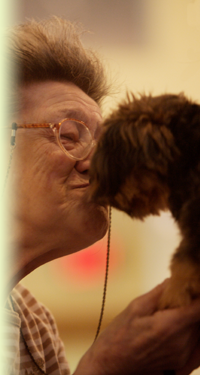 The hound of music...
Wet puppy noses. Friendly doggie kisses. Paw shakes and high fives. These are a few of our favorite things!
We know that your pet is a part of the family, and we want to make them part of ours, too! Our Branch is an extension of home, not only for you, but for your furry friend, as well. Courtyards are perfect for a game of fetch and Family Areas welcome the pitter-patter of little paws. If there comes a day when you can no longer care for your pet, we are ready and willing to assist with your pet's needs. From feeding to walking and even giving a good belly rub, we'll do whatever it takes to make your pet howl with happiness!
Immediate Move Ins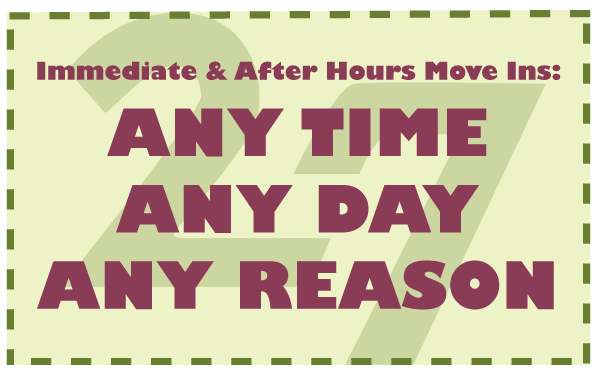 Only Bickford accepts this coupon
Branch Services