Meet the Family
Eby Family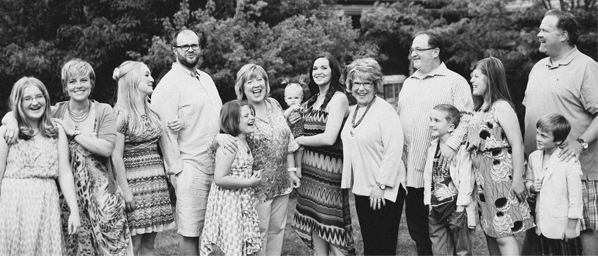 Be devoted to one another, honoring one another above yourself.
Don Eby, Founder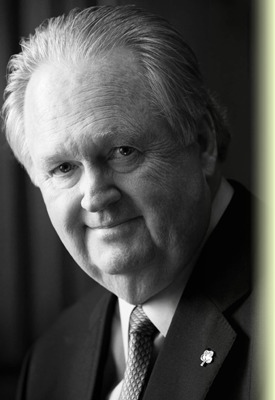 Don always wanted a family business. Why? Two major reasons. First, he always wanted to make a difference in people's lives and felt like he did this more effectively in business. Secondly, he knew people made the difference in any organization and knew that if he surrounded himself with his family, he would have the right people, people who understood why he pushed, people who would strive to become champions. Don expected the Bickford Family to be the best! He refused to settle for less. He didn't settle for good enough; he constantly pushed himself and the Bickford Family to be great, to stay ahead of the rest because our residents deserve our best.
Don Eby passed away March 25, 2010, but his legacy to give everything we have, every day, lives on.
Judie Eby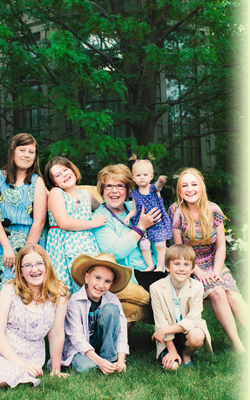 Want a glimpse of what Mary Bickford was like?
Spend an hour with her daughter, Judie Eby. Always cheerful, classy and fabulous, Judie is the glue that holds the family together. When it comes to her family she is selfless; she would do anything for them and insists they do the same for each other. Judie is the living example of a virtuous woman and believes in bringing out the best in every member of her family and ours. It is her enthusiastic spirit and compassionate heart that give voice to our Family Code of Behavior, establishing the high standards that every Bickford Family Member strives to live up to.
The mother of Mike, Joe and Andy, Judie has always
had her hands full. That's even truer today as she spends her free time doting on her grandchildren
and caring for her own Branch Buddy.
Mike Eby, President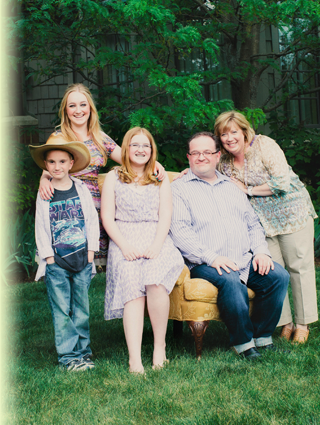 Mike believes if you're doing something you enjoy then it's not really a job, a philosophy he's lived out since 1992 when he stepped into the first of many roles he's played at Bickford. In his experiences since, Mike has attained a rich knowledge of the history that made us who we are while remaining grounded in the beliefs that run through our core. Mike helps ensure that we never forget our foundations in the heat of the moment by allowing his unique historical perspective to influence his decisions.
With a love of history that extends far beyond his family business, Mike spends his time away from the office reading novels on American history and traveling with his family to historical sites across the nation.
Joe Eby, President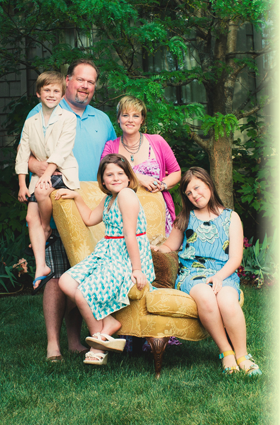 If you ask Joe what the best thing about working for Bickford is, he'll tell you that it's knowing what we do genuinely helps people. He loves seeing people live out our Performing Culture – committing to what we believe, embracing the uniqueness in themselves and others, giving life and in turn receiving life. Belief without commitment or action is empty. Success is going the extra mile because it's the right thing to do - a philosophy Joe puts into practice every day in his management of the day-to-day operations of Bickford. Involved with the company since its inception, Joe focuses every day on how he can help the families we serve.
When he's not in the office, you'll probably find Joe on a motorcycle ride or roping calves. Unless you ask his family, who will tell you to look no further than the kitchen table where he's asking what they're having for the next meal. (Fingers crossed it's Red Baron pepperoni original pizza!)
Andy Eby, President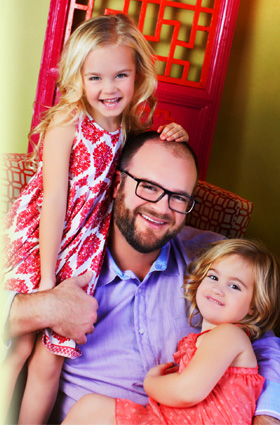 You can gain inspiration from anywhere. But inspiration is only one piece to the intricate puzzle that is Andy's creative philosophy. With his sights set on creating the highest standard possible for Bickford, Andy desires to spend the rest of his life living up to that standard. He's been known to meditate for weeks on the right word to create the culture we pride ourselves on. That's what Andy loves about Bickford – it allows him the opportunity to give everything in his heart, mind and soul on a daily basis.
Already living out his dream of being a Bickford Family Member, Andy's work week is anything but typical. He's constantly turning over new ideas in his head, pausing his thoughts only when he's spending time with his family or watching the
K-State game. Go Wildcats!
Alan Fairbanks, Executive Vice Presdient

Following through and delivering what was promised is Alan's measure of success. Responsible for the day-to-day operations of every Bickford Senior Living Branch, Alan's goal for the next five years is to achieve 95% occupancy across the board. (Andy?) His goal is fueled by his passion for people; our residents deserve the best and that's exactly what he expects every Bickford Family Member to deliver.
A generally laid back guy, Alan spends his time away from the office with his family watching KU Athletics and telling stories about his childhood days on the farm. When Alan grows up he wants to be retired.
Buddy, Chief Branch Buddy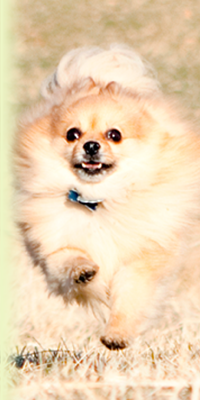 My name is Buddy. I may have just met you but I already love you! I live life like somebody left the gate open. (Can't you tell from my picture?) I'm the Chief Branch Buddy. This place would fall apart without me here to keep it all in line.

Did I just hear the UPS guy? *woof!*
I'm a great Branch Buddy. I run the hallways and hunt out all of the best lunches while making sure Branch Support is giving our Branches the best support they can get. It's a tall order for such a short person, err dog, but I'm up to the challenge.
Was that the Fed Ex guy?! *bawarawrawrarf!*
Did I mention I'm a great Branch Buddy? I like belly rubs, having my tail scratched and elevator rides. One day I'm going to push those big doors open with my nose, I just know it! I make people happy just by being me. It's a ruff job, but somebody has to do it!
Bickford Senior Living Timeline