Health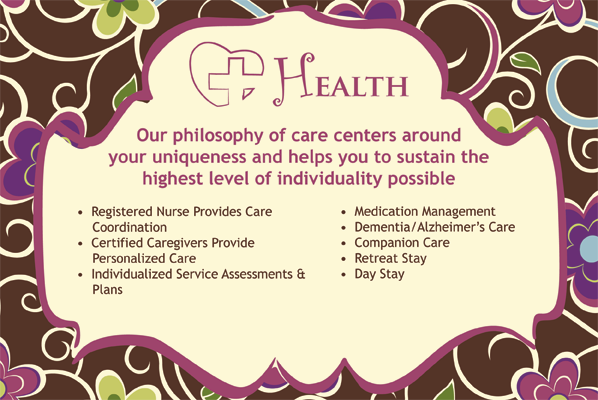 Registered Nurse Provides Care Coordination
Is your care network bigger than your social network?
With all the pieces there are to coordinating a loved one's care, it's hard not to lose the relationship with mom or dad amidst the chaos. With care coordination handled directly by our Registered Nurse, we are able to blend our services seamlessly with those of your external care network. By coordinating care with physicians, pharmacies, home health agencies, therapies, hospices and durable medical equipment providers, we ensure that health monitoring is consistent across the board.
Our Registered Nurse is available for family consultations or sudden illness and is trained to monitor weight and vital signs ensuring optimal health. Based on experience and knowledge, we are able to recommend and provide health supplies as soon as they are needed. Our standard of consistent and ongoing coordination brings your care full circle without missing a beat, so you can get back to more important things like spending time with your loved ones.

Certified Caregivers Provide Personalized Care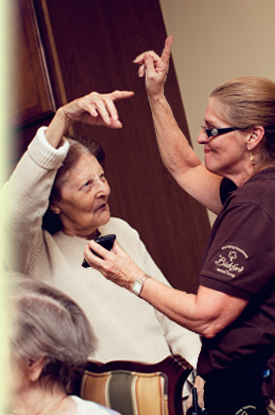 We're so crazy about care we're certified!
Certified to provide personalized care 24 hours a day, 7 days a week. Certified in health monitoring, observing health changes and responding appropriately. Certified in aiding every activity of daily living including bathing, dressing, grooming, toileting and mobility.
Our certified caregivers provide you with the highest level of personalized services by maintaining the consistency of your care. In addition, we require ongoing training of every caregiver in various techniques in order to continually deliver our philosophy of personalized care. Because when it comes down to it, you'd be crazy not to have someone certified providing your personal care.
Individualized Service Assessments & Plans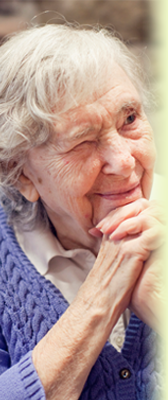 "There is no one alive who is Youer than You." - Dr. Seuss
With this in mind, we custom tailor a service plan specifically for your needs. From bathing assistance to medication management, and dietary concerns to care coordination, our Registered Nurse ensures your service plan meets your Core Needs.
As your needs evolve over time, we're continually adapting and reevaluating to make the best plan for the best you. We're even happy to coordinate external services with physical and occupational therapy, lab work or hospice providers. We made the extra effort so you can stay extra happy.
To top it all off, every customized service plan is all inclusive, with no hidden charges. Personalized care as individual as you - just like the doctor ordered.
Medication Management
Just the right dose
Our trained and certified caregivers are here to administer your medication just like the doctor ordered – at the correct time, in the correct dose, and according to state standards. We're also able to provide other physician ordered treatments such as TED hose and dressing changes. With access to a 24 hour pharmacy and daily deliveries, the hassle you once associated with filling new prescriptions or refilling existing ones is a thing of the past. Our Registered Nurse guides the process every step of the way - from placing the order, to checking the delivery, to getting your medication to you. We even have an independent representative regularly review all medications for prospective drug interactions. Peace of mind: take some and call us in the morning.

Dementia/Alzheimer's Care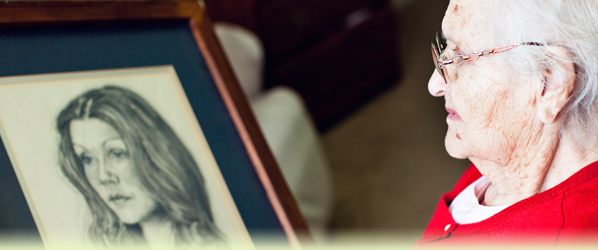 Hearing their Lifesong beyond the beat of dementia
When we hear talk about memory care, generally the focus falls on the memory loss of the individual. The reality, however, lies more in the loss of the individual. Lost somewhere inside the disease, too many beautiful people become disconnected with their life, their loved ones and themselves. Through our personal experience with Mary Bickford, we know firsthand the confusion memory loss creates in relationships with loved ones. Because of the nature of memory loss, the moment becomes the pivotal factor in assisting our memory care residents. With Bickford Connections, through one moment at a time, we reconnect with them as an individual and we celebrate as we see them reconnect with life. Nothing brings us more joy than helping them reconnect in their relationships to others and themselves. Every activity is intentional and personally driven by each individual's life story.
Companion Care
There are only so many people we trust with our life. Luckily, we call them all family.
From the very beginning, our caregivers were chosen based not only on whether they understood our longing to create a home for Mary (the first Bickford resident), but also if we felt like we could trust them to care for our residents the way we would. Still today, we remain devoted to that desire. Just like a family, our caregivers are there when you need a little extra help. Perhaps it's running an errand, reassuring you through a doctor's appointment or easing the anxiety of a particularly difficult time.
Through Companion Care, we're able to devote more personalized time and attention to things that aren't a part of routine care. We know that a familiar face can make all the difference in a time of need. Bickford was created to care for our family, and now we're devoted to seeing you through all of life's transitions.

Retreat Stay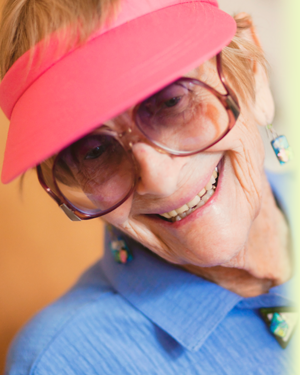 Nothing short of happiness
Had a recent hospital or skilled nursing stay? A little extra time to recuperate in a Bickford Branch may be just the ticket to help you return home happy and safe. Planning a longer vacation? We strive intently to care for your loved one just as we would for our own cherished family member, giving you peace of mind while away. A short term Retreat Stay may also give you a much needed adjustment period during a difficult transition. It may be a short term stay, but we'll ensure you won't be short on happiness.
Day Stay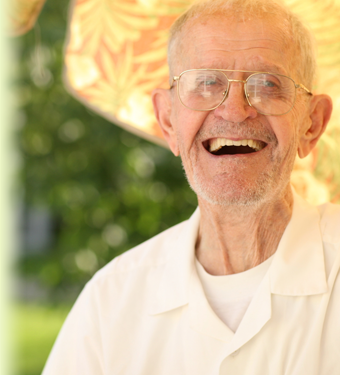 Better days make better nights
Perhaps moving to a community isn't the best fit right now, but you need a little extra help. Consider a Bickford Day Stay, including engaging activities, balanced meals, available medication management and other individualized services. Available from sunrise to sunset or just a few hours a day, we're ready to work around your busy schedule. Better days, better nights and better everything in between.
Branch Services