Happiness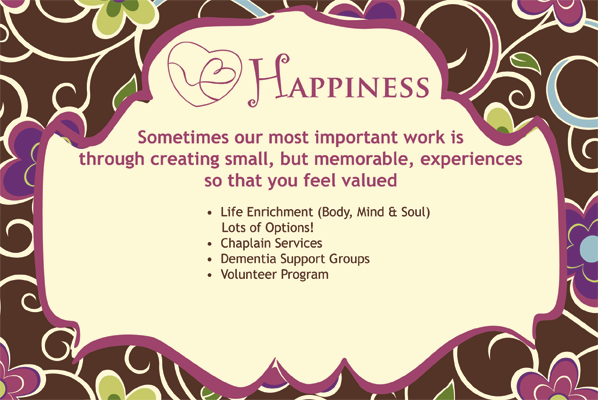 Life Enrichment
Warning: You may experience increased activity levels
Connect with friends and family in new and old ways alike, like a music therapy session or even a dance party! Our life enrichment program targets the body, mind, and soul with a variety of themed parties, core strengthening exercises, and even the occasional silly game. Browse a copy of the latest "HappYnings" and drop in on a life-enriching event today. From sing-a-longs to picnics, Bingo games to poker tournaments, exercise classes to happy hours, we've got something sure to increase your activity levels!

Chaplain Services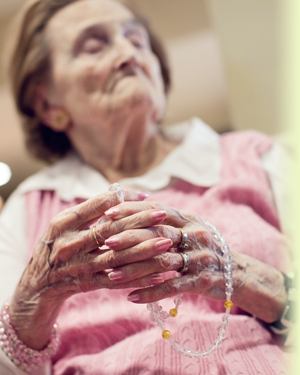 You've got a friend in me
As a vital part of the Bickford family, our full time, non-denominational chaplains lead regular church services, engaging Bible studies and facilitate small group meetings. Always happy to chat with a friend, we love to visit with you and your loved ones. Available any time, day or night, we'll stick together and see it through. Even when the road looks rough ahead, you've got a friend in us.
Dementia Support Groups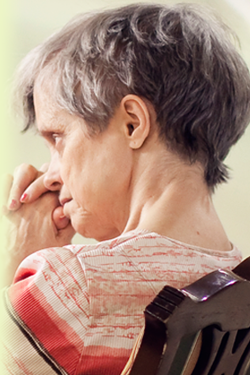 Feel free to lose it
A valuable step toward handling the challenges of a loved one's dementia is connecting with others in similar situations. Our support groups give you the opportunity to learn from family members who have been in your shoes. In addition to receiving encouragement and hearing personal experiences, you can also learn what to expect and how to best plan for your loved one.
Whether your loved one was recently diagnosed and you need more information or you already have a working knowledge of the disease, a support group can reduce stress and feelings of uncertainty – helping you to keep calm and carry on.
Volunteer Program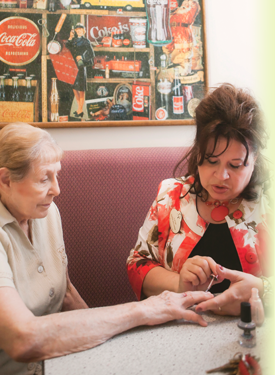 Our angels got their blue jeans on
If you've never seen an angel, take a step inside our Branch. Our Bickford Angels (also known as volunteers to the untrained eye) are fluttering around, doing what they do best – perhaps it's playing their guitar, reading a book aloud or even leading a laughing yoga class. Each of our Angels' unique talents helps us enrich happiness in the lives of those we serve. As a part of something bigger than themselves, our Angels go above and beyond, transforming seemingly ordinary occurrences into transcending moments - all the while making our residents feel just as comfortable as your their pair of blue jeans.
Branch Services